Here is a good tip for you guys during the Football or Rugby World Cup but also for any sports events, matches during the year!
You can book a table for 6 or more with http://sports-in-bars.ie/ and get a free platter in the best sports bars in Dublin!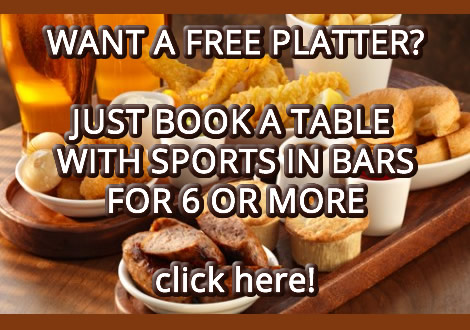 At the moment, they have 4 bars which are offering this great deal: Czech Inn, River Bar and Trinity Sports Bar in Dublin famous city centre called Temple Bar 🙂 – as well as Sinnotts Bar in South King St. For this last one you need to be at least 10 people to enjoy a free platter.
We have tried the platters at River Bar and Trinity Bar and we can tell you that they're worth telling a few friends to go with you for the next match.
Tweet