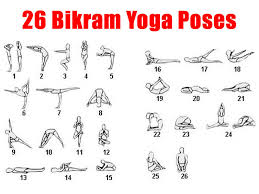 Welcome to Dublin City Bikram Yoga ! Our aim is to help you attain supreme health and vitality and personal fulfilment through the practice of Bikram yoga.
The studio is located on Drury Street, right in Dublin city centre. The studio is easily accessible by Luas, bus car or foot.
Bikram Yoga is a demanding series of 26 postures (asana) and two breathing exercises (pranayamas) completed in an order specifically designed to provide optimal health and longevity. It is suitable for all ages and levels of ability.
Tweet